This stylish messenger bag used parts from a Barbour Border jacket, but parts from another garment, too. Can you tell which it is?
Our most recent creation is this; the Filson messenger bag. Featuring both zip and button closure, you can ensure that the contents of your bag stay where they should be!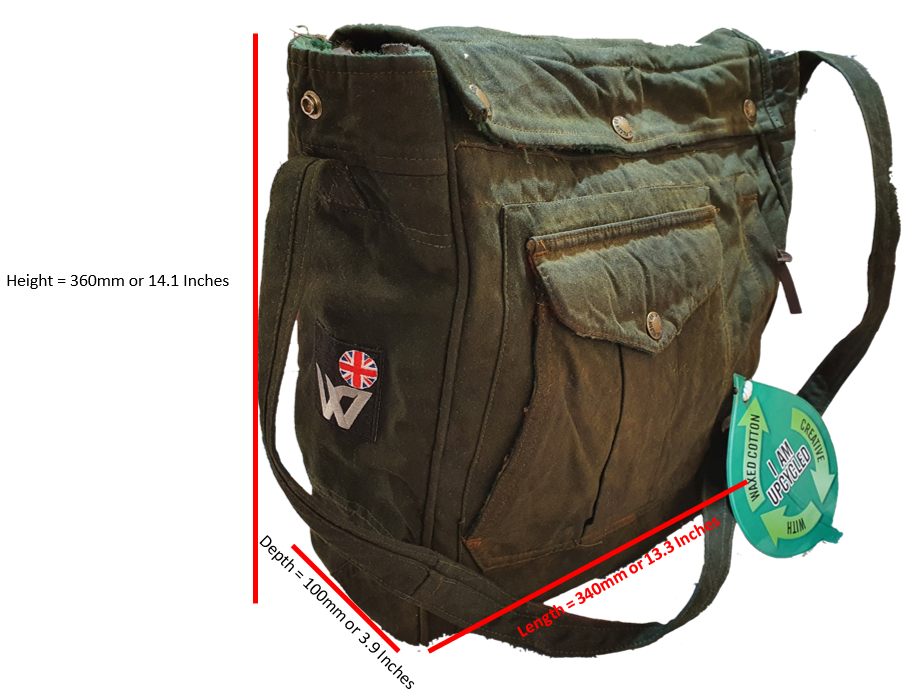 Please note that the measurements shown on this image are not absolute and should be used as a guideline. Based on a variety of factors, the finished item will be characteristically different.